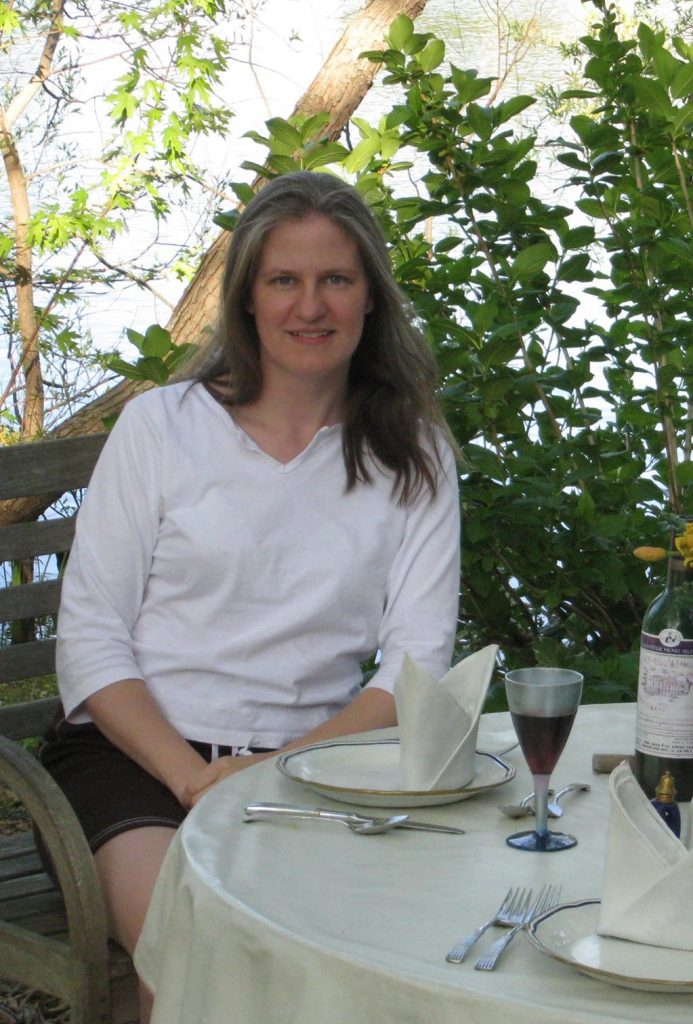 Hello & Welcome
I have a BA in Art from Penn State but, I began my academic career at the now and long lost Spring Garden College, where I studied Architecture.
In my professional career, I worked as a Graphic Artist. Then, in the early 1990's, I very quickly shifted careers so I could use my extensive computer programming skills, where I thrived loving the challenges of both designing and coding websites. Currently, I am a survivor of having raised two children and ready and working my way back into my Career.
In the meantime…
I delighted in my work as an Art Educator for the Bucks County Community College's Artmobile! Artmobile was a traveling Art Museum that inspired Bucks County's K-12 school students both public and private. In this role, I was given the privilege, to share, demonstrate and teach children complex concepts, through works of Art. Our final STEA(rt)M exhibit, the Six Simple Machines, included examples on loan from the Mercer Museum in Doylestown as well as works created by local artists. I am proud of my time as an Artmobile team member, and shared in celebrating it's 46th, and final year as the cherished program that was dedicated to the enrichment of Bucks County's young learners!
I should also mention that I also happily serve in a part-time evening administrative role helping in any way I can the Nurses, Aids, and Patients at Doylestown Hospital. In return, they have rewarded me with their kindness and friendship that keeps me coming back now for seven plus years!
What am I up to now you ask?
   I am currently enrolled in the Historic Preservation Certificate Program at Bucks County Community College where I am literally a sponge about to burst! There are not enough hours in the day for me to pursue every tidbit of knowledge I am being exposed to! Not a moment in my work as a student am I not ready to explode with enthusiasm and a desire to rush right out and follow my passion in the field of Architecture where I can…
   finally put to good use, my success in converting "Problems into Solutions" in the field of Preservation because I believe deeply that design limitations are truly "Opportunities for Creativity." I am always working to design & build custom answers to difficult questions no matter the domain.
As for exciting places that I have lived and traveled in my constant pursuit to experience in person "Places" & "Spaces"
Although I have never lived in any far away place that I could call home, I do now live in a Sears Catalogue Kit Home the Wheaton model that I cherish 🙂 Fortunately though, I have traveled a bit that included many trips to Malmo Sweden, a lively town just across the sound from Copenhagen Denmark. Most notably would be my excursions to Rome, Florence, Venice, and Paris. Also valuable are my never ending trips to regional locations that we are so fortunate to be neighbors to such as the many mansions, gardens and communities that are packed with cultural resources seated along the eastern seaboard and Delaware River.
As for my future plans…
     My background is diverse but I seem to have been circling this topic of historic preservation for a long time. I wonder why it took me so long to find myself here? No matter. Now that I am here, I hope to discover where I belong in the greater world of historic preservation I ask,
– Why can't I keep myself away?
– What interests me the most?
– What are my strengths/weaknesses?
– What is my job?
Meaning, with everything I have coming into this, and all the things I am learning @BCCC, what can I potentially bring to the table to keep the movement going & headed in the right direction?